Repair and service of pumps and hydrophores
The strength of our company lies in the fact that our customer is never left alone. Purchase of a pump, hydrophore or any other device is the beginning of our cooperation. If you have any problems with the purchased product, not neccessarily bought from us, you will always be offered professional advice and assistance in the making complaints (you can lodge a complaint about products purchased in our company at our shop). We also make any repairs and renovations that are needed, most of them in situ - in the company. All these services are available because of contracts that we signed with many leading pump manufacturers.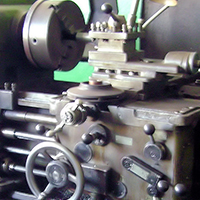 We are an authorized service of the following manufacturers:


Service:

WILO (SALMSON EMU)
XYLEM-LOWARA-VOGEL-FLYGT
HYDRO-VACUUM
LESZCZYŃSKA FABRYKA POMP
KIELECKA FABRYKA POMP "BIAŁOGON"
MEPROZET - BRZEG
EBARA
KSB
NOCCHI
KAGEMA
AL-KO
POLDAE
PLEUGER
VANSAN
FRANKLIN ELECTRIC
TSURUMI PUMP

Warranty service:

WILO (SALMSON EMU)
XYLEM-LOWARA-VOGEL-FLYGT
HYDRO-VACUUM
LESZCZYŃSKA FABRYKA POMP
KIELECKA FABRYKA POMP "BIAŁOGON"
MEPROZET - BRZEG
EBARA
VANSAN
FRANKLIN ELECTRIC
TSURUMI PUMP
There is thus a "formal" guarantee of the quality of our services, both warranty and post-warranty. However, there also some other factors that contribute to this high quality:
Many of our employees have passed specialized training in the aforementioned companies

We have specialist machinery which allows to perform even complex repairs without ordering them to outside companies (machine tools, balancing machines etc.)

We have test posts for different types of reconditioned pump units, hence we are able to examine any repaired equipment before putting it into the hands of Customer

As we have signed numerous service contracts with manufacturers, we use only original parts from manufacturers' catalogues during repairs and renovations.
Moreover, we cooperate with welling companies and provide projects of controlling devices. To conclude, our company provides full Client support at every phase from purchase, through warranty and post-warranty service, to repair and removal of damages.
We are one of the few companies in Poland that offer such a broad spectrum of services.
Purchases of a 640 kVA power generator, transformer of 500/1000 V secondary voltage and a furnace for pump drying allow us to carry out tests of high-capacity engines. As a result, we have been receiving offers concerning pump renovation not only from Poland, but also from countries such as France and Georgia.
The newest purchases have also enabled us to repair pumps used for draining areas flooded in two recent floodings in Poland and conduct works for Torun Geothermy and Lux Veritatis foundation.